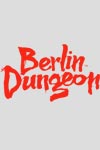 Berlin Dungeon
Price from £ 21
Welcome to Berlin Dungeon, more than 700 years of scary European and German history. Experience nine frightening and funny shows, incredible actors, a raft ride and much, much more!

Highlights:
- Skip the line to Berlin Dungeon
- See the 9 scary shows with incredible actors
- Try the fun raft ride
- Journey through 700 years of Berlin's history

Experience Berlin Dungeon
At the Berlin Dungeon, the dark history of the capital city of Germany is grippingly told by nine infamous Berliners!

Go on a journey through over 700 years of Berlin's history in 9 scarily funny shows - from the medieval times to the 19th century.

The journey takes you from the historic city wall through the maze of the Hohenzollern to the ghosts of the underground of Berlin. Meet the last remaining plague doctor just before you need to defend yourself against the Holy Inquisition in order to flee across the river Spree.

Berlin Dungeon is a truly unique experience! You have never been closer to history!

How do I get my tickets?
Shortly after your booking is complete your e-ticket will be sent directly to your email, just print it out and bring it with you to Berlin Dungeon.

Where is Berlin Dungen located?
Berlin Dungeon is located between Hackescher Markt and Alexanderplatz. The address will be on your e-ticket.

How long are my tickets valid?
Your tickets are only valid for the day you book for.

Is there an age limit?
Berlin Dungeon is not suitable for people with nerve diseases or for small children under age 10.

Are there children's tickets?
Yes, children's tickets are available for children between age 9-15. All children must be accompanied by an adult at all times. Children age 8 or under are not permitted in Berlin Dungeon.

Berlin Dungeon Info
Berlin Dungeon
Berlin Dungeon
Spandauer Straße 2,
10178 Berlin.
Info
Berlin Dungeon
Open daily from 10 AM-6 PM.
Directions
Directions
S-Bahn Hackescher Markt Station or S/U-Bahn Alexander Platz Station.



View map